FLEX DIET CERTIFICATION
Earn the knowledge to master body composition and performance changes with empowered nutrition and recovery methods via the Flex Diet system.
ENROLLMENT IS CLOSED. JOIN THE WAITLIST TO GET NOTIFIED OF THE NEXT COURSE.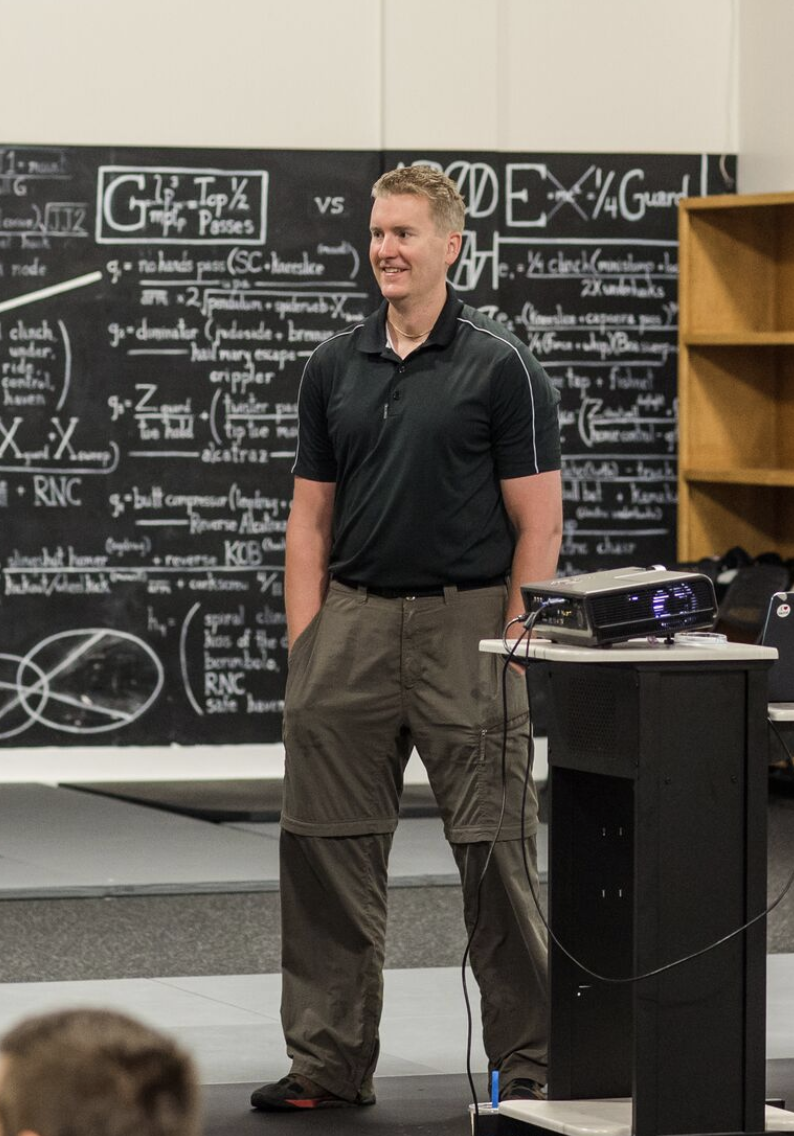 WHO'S THIS CERTIFICATION FOR?
You'll benefit from this course if you are a trainer, gym owner, nurition coach or fitness enthusiast.
When you complete this program, you'll have in-depth knowledge of the metabolic flexibility concepts, client behaviors about nutrition, and you'll understand new ways to monetize your new certification. You'll acquire the needed skills to help a wide range of clients achieve their fitness goals.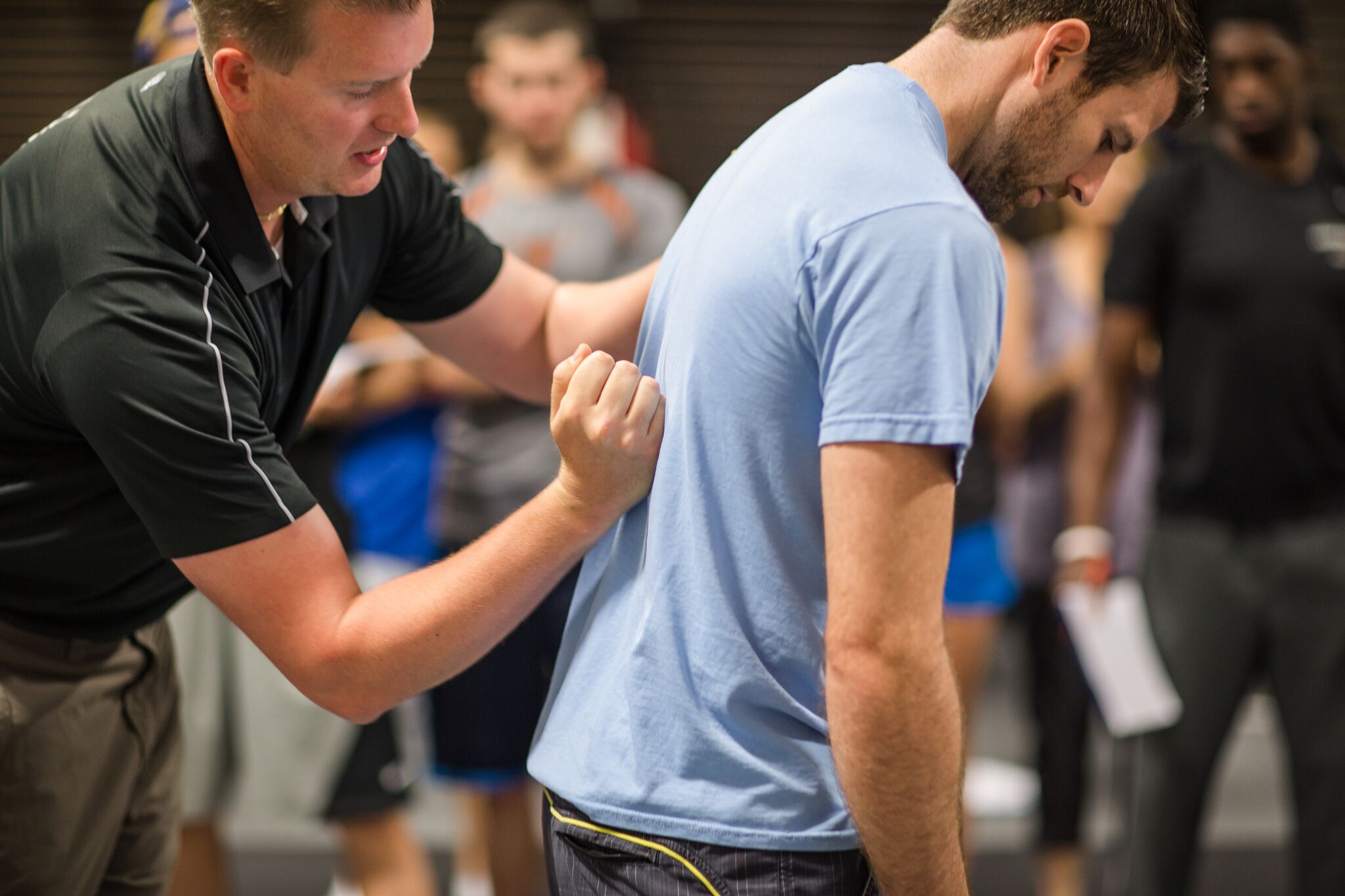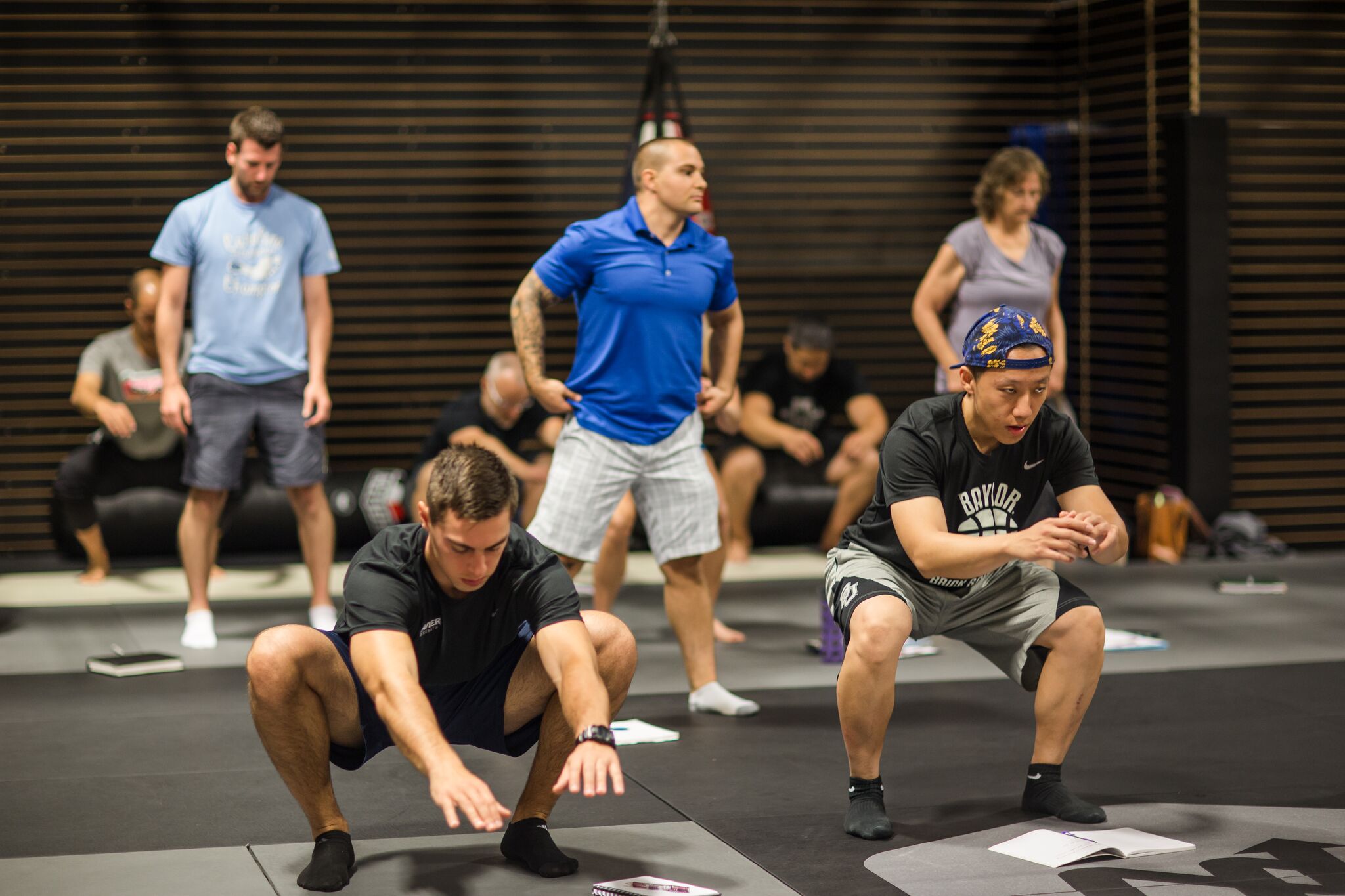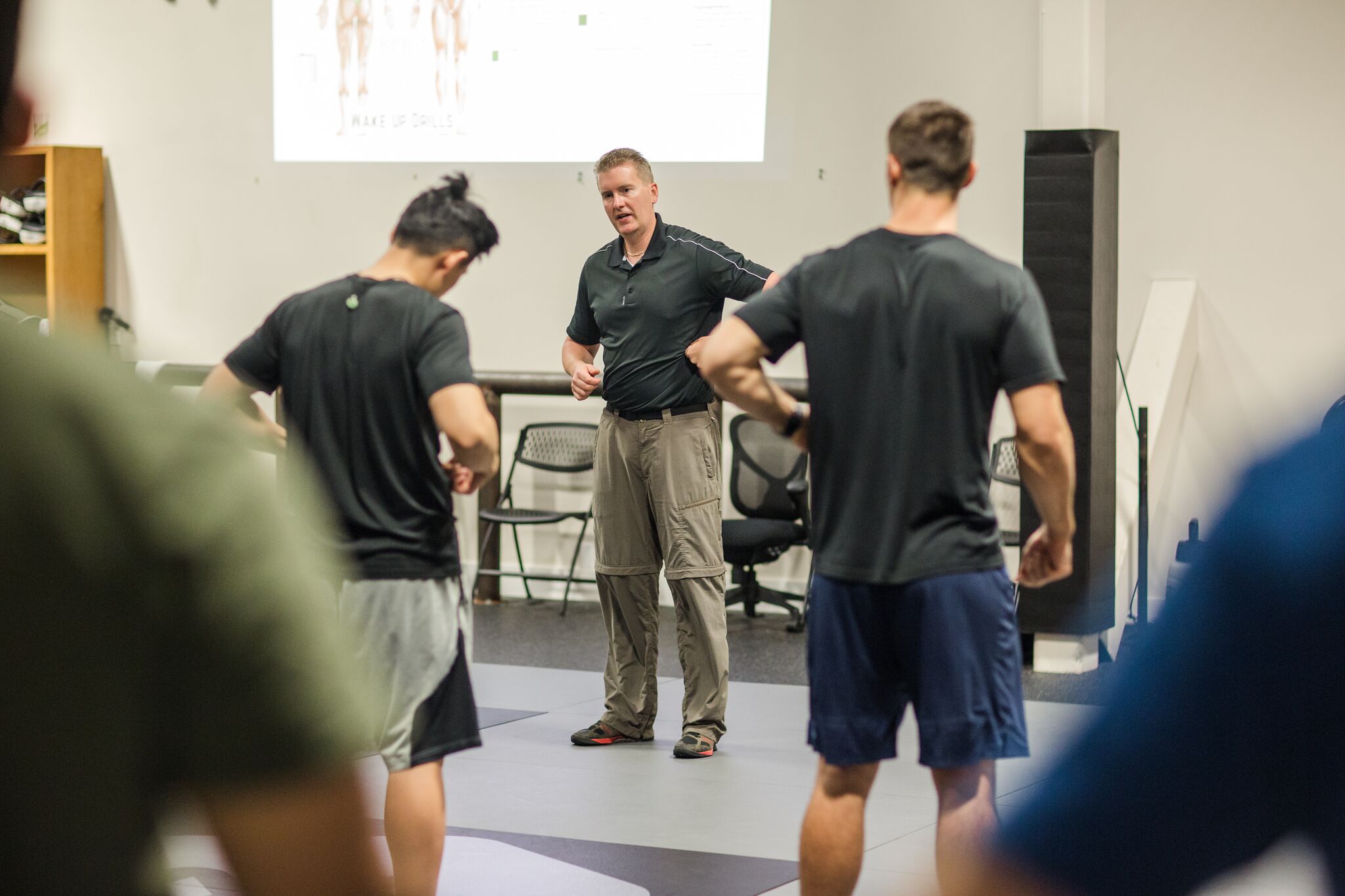 Metabolic Flexibility is the Key to Meaningful & Long-lasting Results. Get Certified Today.
At the end of this 8-week certification course, you will have a thorough concept of metabolic flexibility and real-life application of each of the 8 met flex interventions. Confidently prescribe the right habit changes to your clients based on the latest proven scientific studies.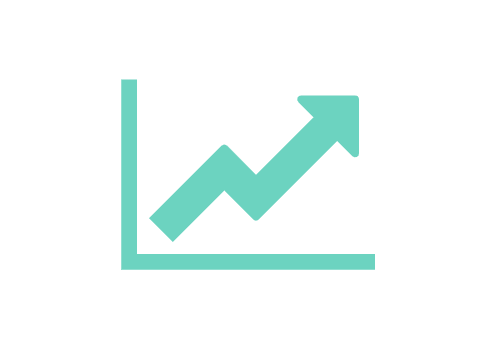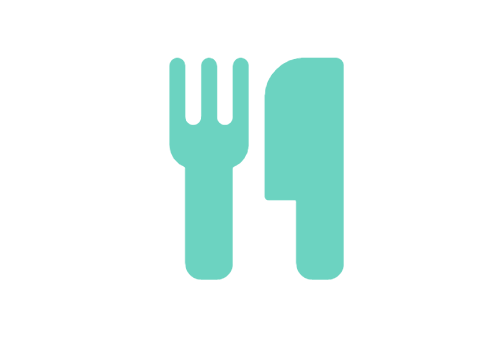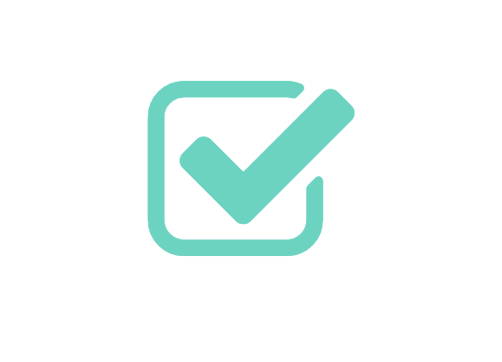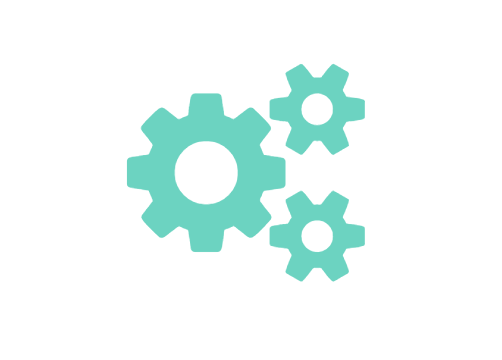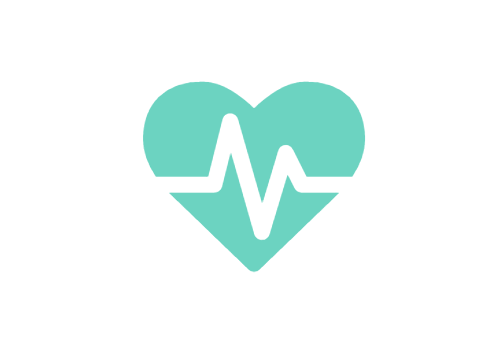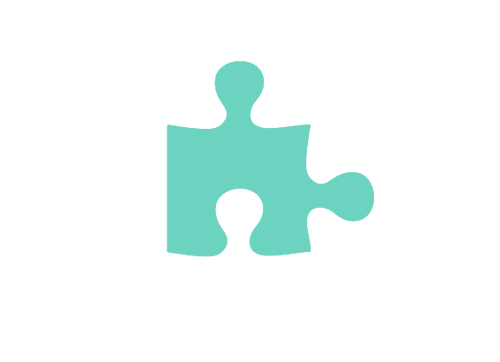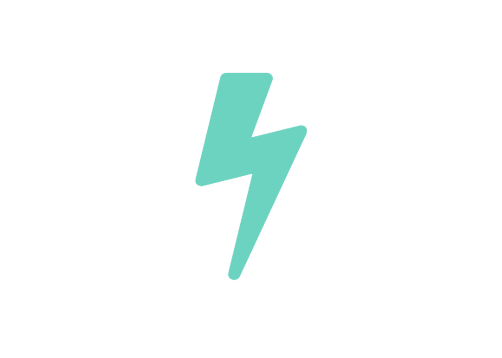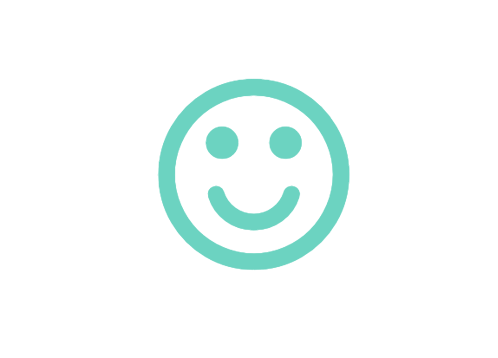 Learn Strategic Nutrition Coaching the Flex Diet Way.

The Flex Diet Course is the most rigorously accurate nutrition certification available today. Each of the 8 met flex modules have 4-parts resulting in complete understanding and nutrition coaching confidence.
1. BIG PIC CONCEPT
Learn how the concepts of metabolic flexibility and flexible dieting apply to each module. This is all about context.
2. THEORY VIDEO
In a 1-hour video, you'll learn everything that you need to know about each module based on real research.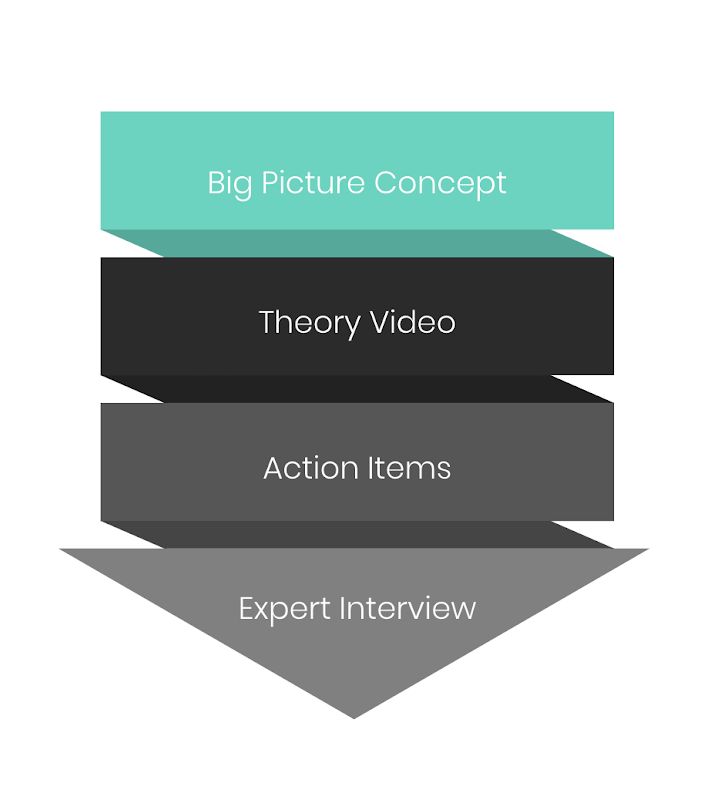 3. ACTION ITEMS
You'll know EXACTLY what to do with each person you offer nutrition coaching to. I explain how to work with your clients' habits, not against them.
4. EXPERT INTERVIEW
Here we get down in the weeds about different aspects, right from the people who are literally creating new facts.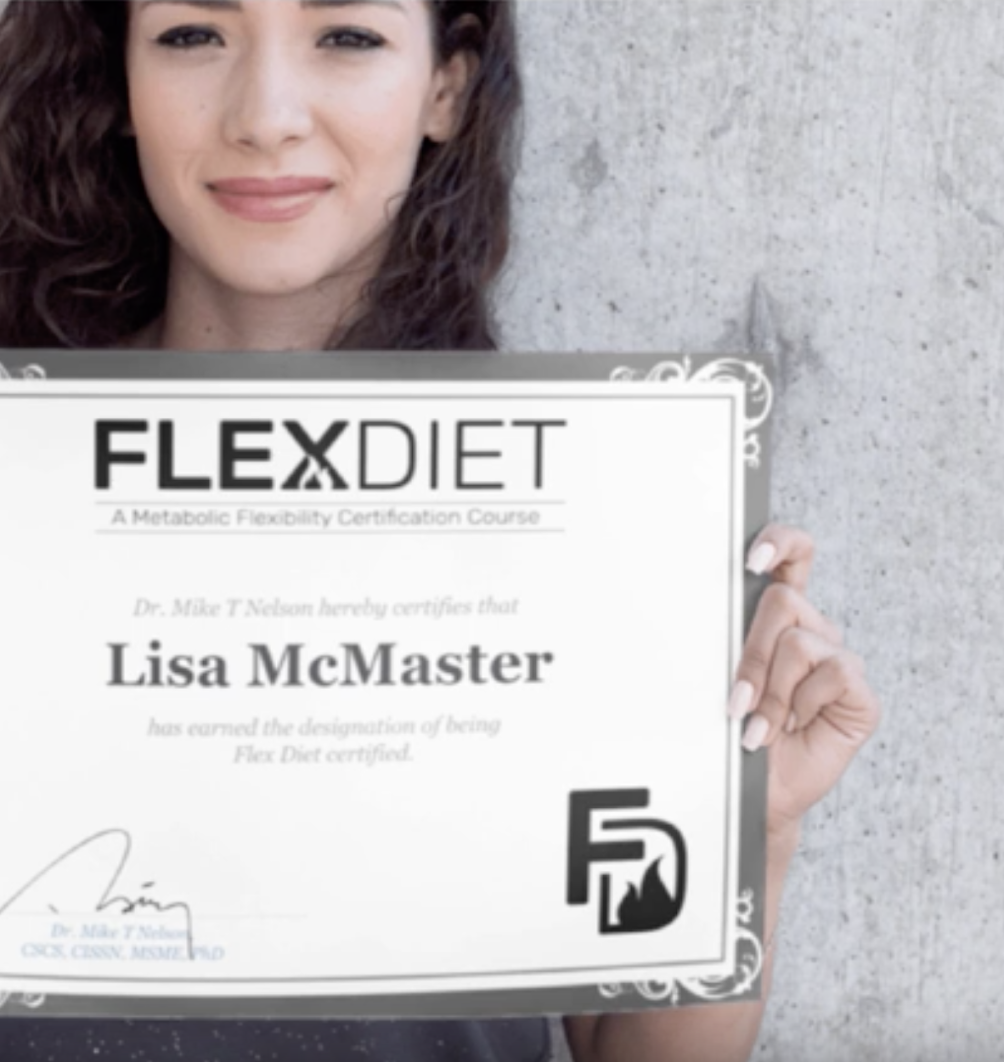 Why the Flex Diet Cert?
Become Flex Diet Certified and radically change the fitness results of yourself and your clients.
The Flex Diet is the future of nutrition coaching.That's because it uses real scientifically-backed nutrition information in conjunction with a realistic and drama-free approach to client compliance.
This flexible approach to nutrition creates individualized diet and lifestyle plans that actually work.
The Flex Diet Certification Course gives you the skills you need to get to the root causes of your clients nutritional challenges and guide them to their goals, even if they've been everywhere and tried everything.
Your clients get the lasting results they've been searching for, and you get the success you've been dreaming of — optimal results, loyal and happy clients, and a booming business of service.
"My favorite approach to nutrition is hands-down an 'if this, then that' approach. Dr Mike T Nelson in his MetFlex Diet cert calls it the 'choose your own adventure' method. Not only is it highly customizable, it gives clear direction and focused goals without being overwhelming. 
There's no way to get in the weeds with overly strict rules or restrictions in this strategy. You do first things first. Then, and only then, do you move on to adding more complexity to your routine. For example, there's no point in debating optimal nutrient timing if you're not even eating enough protein. Fix that first, then we will discuss more detailed needs if necessary. 
It really doesn't matter what your fitness goals are. If you don't address the major issues first and nail those down, you're bound to spin your wheels. An 'if this, then that' approach acts to keep you focused on the broad stroke methods that will get the most progress under your belt with the fewest actions. Don't get fancy. Keep it simple and EFFECTIVE."
Kristen Kuykendall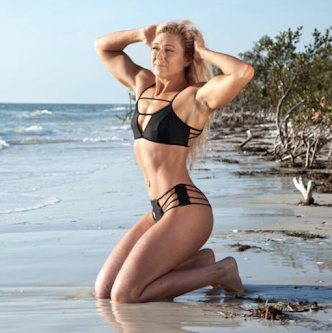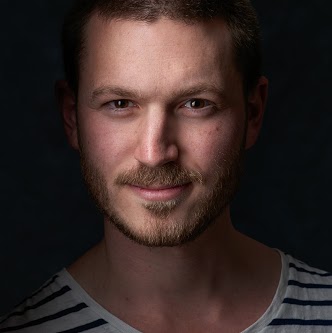 "Through times dealing with others and myself, through a dramatic range of requirements and circumstances, all my practices and further research were informed and aided by what I learned through Dr. Mike T Nelson. The critical application to nutritional concepts was top notch."
Piers McCarney
ALL OF THIS ON AN EASY-TO-USE ONLINE LEARNING PLATFORM.
ENROLL
Register yourself or a staff member to become Flex Diet Certified today and you can start the certification process immediately.
LOG-IN
You'll receive your login credentials to access your eLearning portal. All material is organized to effortlessly guide you through the learning process.
GET CERTIFIED
Learn everything you need to know with step-by-step online video training and non-proctored online quizzes.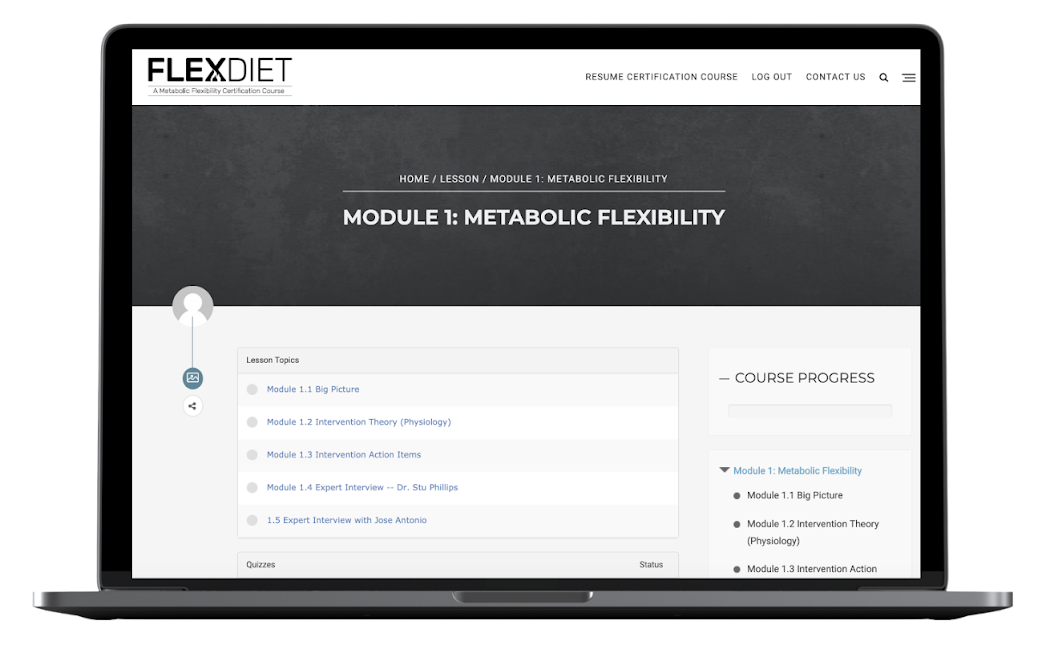 ABOUT THE INSTRUCTOR: DR. MIKE T NELSON
"I love nutrition. I love teaching my FlexDiet method to passionate people who are looking to implement right away. I want to share my love and passion with the world. That's what this course is about. This course will teach nutrition best practices to any motivated person."
PHD IN EXERCISE PHYSIOLOGY FROM UNIVERSITY OF MINNESOTA

BA IN NATURAL SCIENCE FROM ST. SCHOLASTICA

MS IN BIOMECHANICS FROM MICHIGAN TECHNOLOGICAL UNIVERSITY

ADJUNCT PROFESSOR IN HUMAN PERFORMANCE AT CARRICK INSTITUTE FOR FUNCTIONAL NEUROLOGY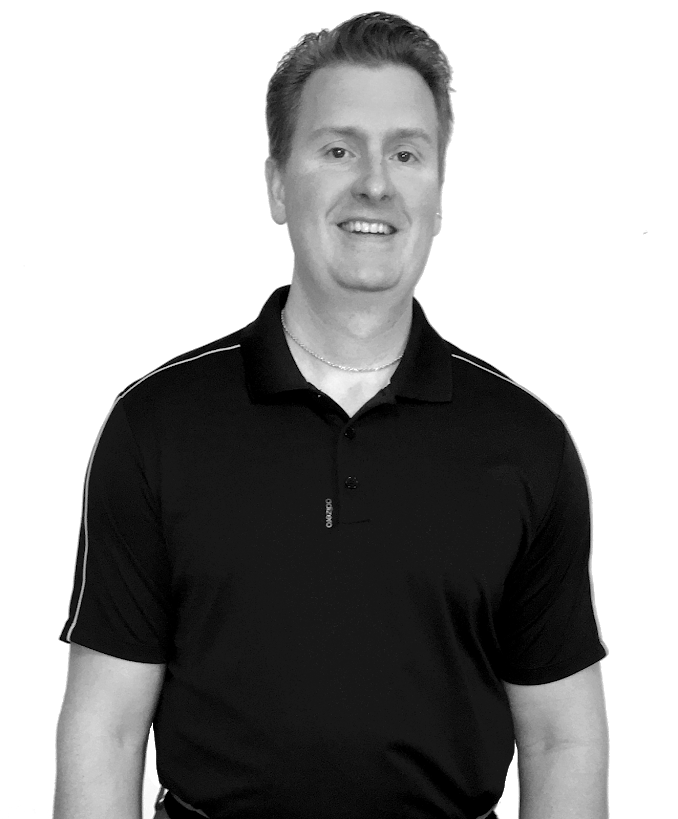 ADJUNCT PROFESSOR AT AMERICAN COLLEGE OF SPORTS MEDICINE

INSTRUCTOR AT BROADVIEW UNIVERSITY

PROFESSIONAL NUTRITIONAL MEMBER OF THE AMERICAN SOCIETY OF NUTRITION

PROFESSIONAL SPORTS NUTRITION MEMBER OF THE INTERNATIONAL SOCIETY OF SPORTS NUTRITION

PROFESSIONAL NSCA MEMBER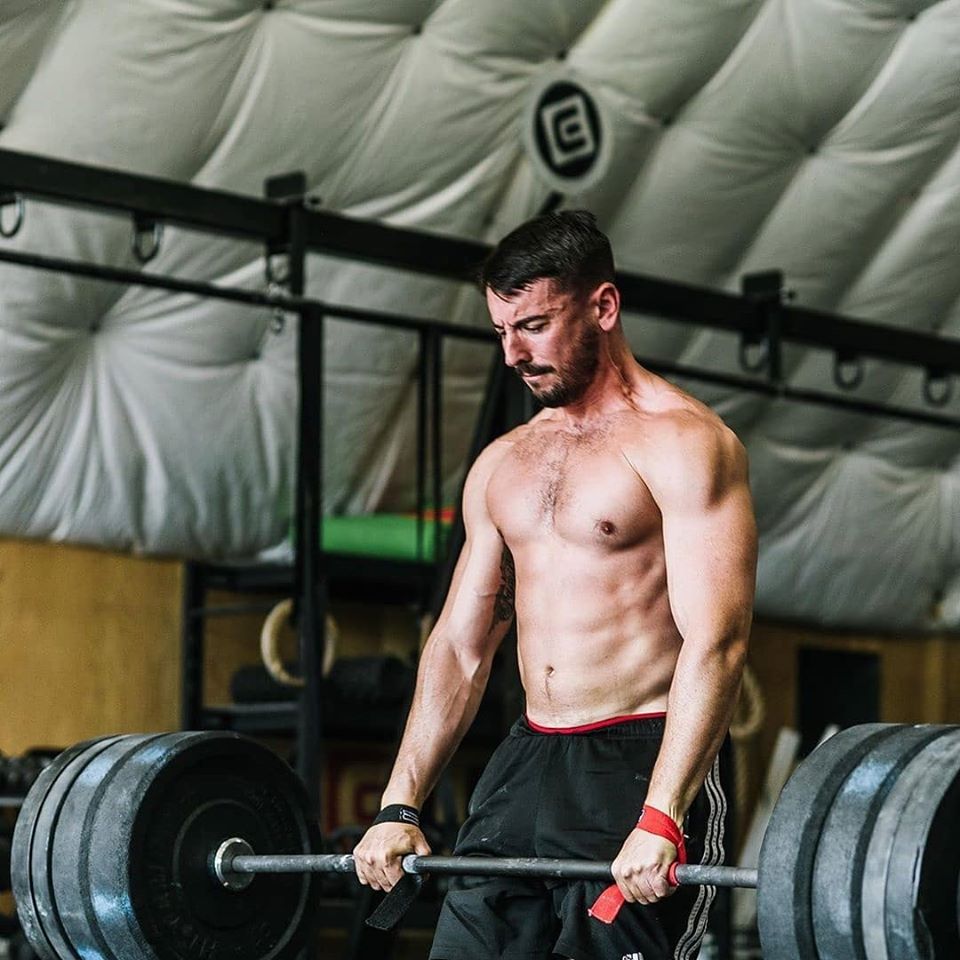 "Dr. Mike T Nelson has put together an amazing online course for anyone looking to dig deeper into nutrition programming with clients. The great part about this course is the blend of research based info, with the practicality of actually working with clients. Highlights for me: Protein Module, Intermittent Fasting vs Keto, Eustress vs Distress models, NEAT progressions, Homeostasis and Hedonics (HH), 4S Macros Model  
From the very first module on Protein, I felt that I got to go deep on the research and better explain my reasoning behind certain decisions in regards to clients plan. Also I had a step by step game plan I could implement, as the course is set up in the easiest to most challenging modifiable dietary habits with clients. Would highly recommend to all coaches- especially as enrollment for the next class is now open. Check it out- worth every penny."
Keiran Halton
"Sick of 'experts' presenting simple stories attached to cherry picked nutrition data? Me too. I took this course last year and can't recommend it enough. If you are a health care professional, fitness professional, or just want to get a better grasp on actionable steps you can take to improve your ntrution this course is well with your time and money. I've bought a ton of courses over the years and this course is way under priced. do it now."
JJ Allen, The Athlete's Pharmacist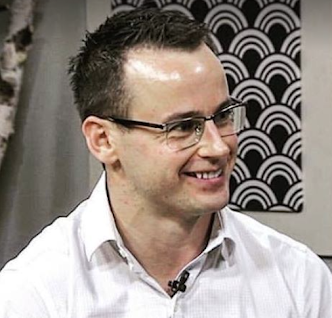 EXPERT CONTRIBUTORS TO THE FLEX DIET CERTIFICATION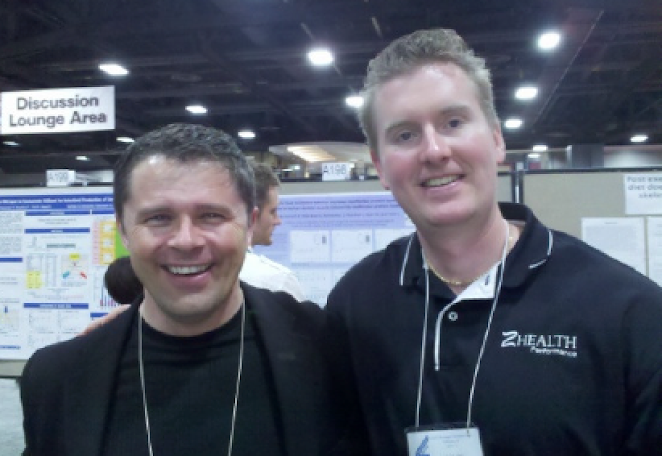 Dr Stu Phillips on " Dietary Protein Amounts, Possible Harm, Types and More." 
Dr Phillips is the man on protein research. Dr Phillip is the Director at the Physical Activity Centre of Excellence (PACE), the Director at McMaster Centre for Nutrition, Exercise, and Health Research, Canada Research Chair.
In his lab, they use a human model of resistance or aerobic exercise, immobilization, or aging to study the processes that govern: muscle accretion (gainZ bro). His research group has also studied the interaction of feeding different protein composition and varied meal timing on the processes regulating hypertrophy and disuse atrophy (mo' muscle and reverse gainZ).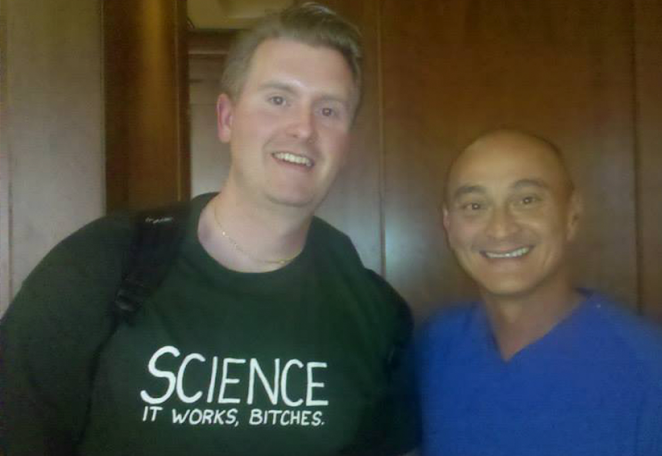 Dr Jose Antonio on "Protein Overfeeding – Can You Get Fat from too much Protein?"
Jose Antonio PhD, FNSCA, FACSM, FISSN earned his PhD and completed a post-doctoral research fellowship at the University of Texas Southwestern Medical Center.
He is an Associate Professor and the Program Director of Exercise and Sport Science at NSU Florida. He is the co-founder and CEO of the International Socity of Sports Nutrition (ISSN). In addition to the typical science stuff, he has previously owned a coffee company, coached travel softball, and spends quite a bit of time on the water paddling around old school without a kite.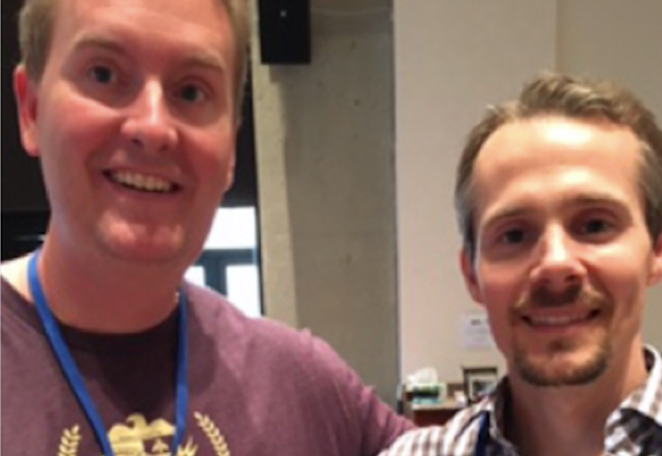 Dr Stephan Guyenet on "The Neuro Mechanisms of Hunger."
Dr Guyenet is my go to super nerd for all things related to the neurology of why we eat. He earned a BS in biochemistry at the University of Virginia, and then completed a PhD in neuroscience at the University of Washington. He then went on to study the neuroscience of obesity and eating behavior as a postdoctoral fellow. His publications in scientific journals have been cited more than 2,100 times by his peers. He was even on Joe Rogan.
His book, The Hungry Brain, was named one of the best books of the year by Publishers Weekly and called "essential" by the New York Times Book Review. He is also a Senior Fellow at GiveWell and scientific reviewer for the Examine.com Research Digest. In his free time he grows much of his own food, ride his bicycle to get around, and is rumored to brew a mean hard cider.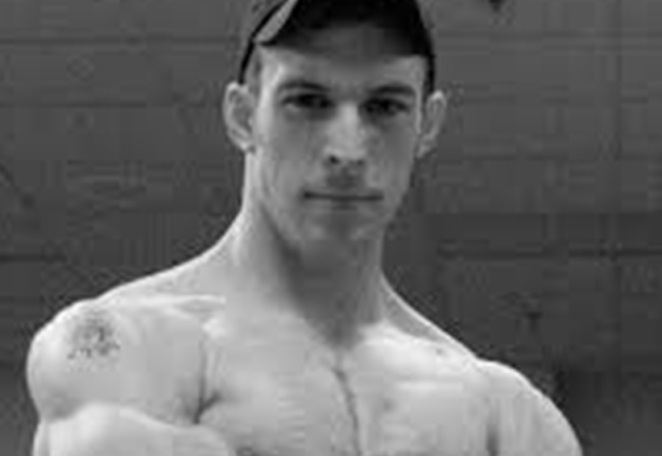 Dr Eric Helms on "All About Flexible Dieting."
Dr Helms has been involved in the fitness industry since the early 2000's. For the better part of his career he's been a coach at 3D Muscle Journey, working with drug free strength and physique competitors at all levels. A competitive athlete himself, he has pro status with the Professional Natural Bodybuilding Association and competes at the international level as an unequipped powerlifter.
Dr Helms has published multiple peer-reviewed articles in exercise science and nutrition journals. Dr Helms currently works at the Sports Performance Research Institute New Zealand (SPRINZ), Auckland University of Technology.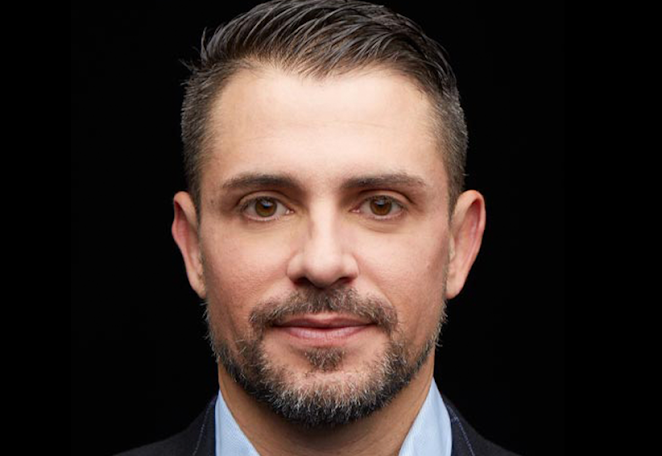 Dr Dan Pardi on "Sleep, Movement, and More."
Dr Dan Pardi is the CEO of humanOS.me – an application dedicated to helping you take care of your mind and body so that you can perform better per hour. He does research at Stanford University in California and at Leiden University in the Netherlands. His research investigates how lifestyle factors, like sleep, exercise, and diet, influence cognitive functioning.
Dr Pardi also works directly with high performing organizations, from Silicon Valley VCs like the Mayfield Fund and Artis Ventures, to world-changing companies like Pandora, Intuitive Surgical, Jazz Pharmaceuticals, including a variety of US Military Special forces – such as the Navy Seals, Dev Team, and Green Berets – to help the most elite fighters in the world maintain capable mental performance under challenging circumstances.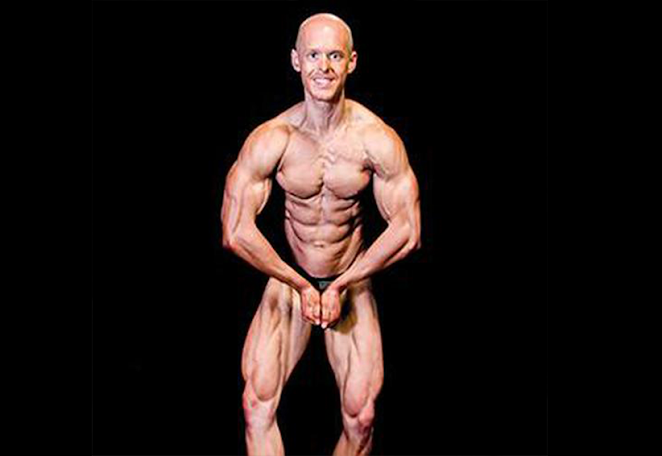 Dr Peter Fitschen on "The role of calories, extreme diets and what you can learn from physique competitors – even if you are not one."
Peter J. Fitschen, PhD, CSCS, is the owner of FITbody and Physique, where he works full time as a contest prep coach. His combination of education and experience are unique in the sport of bodybuilding. He has a PhD in nutritional sciences from the University of Illinois, a master's degree in biology with a physiology concentration, and a bachelor's degree in biochemistry from the University of Wisconsin at La Crosse.
As a researcher, Fitschen has coauthored 18 peer-reviewed publications, including several directly related to bodybuilding contest preparation. He is certified as a strength and conditioning specialist (CSCS) through the National Strength and Conditioning Association. He has been competing in natural bodybuilding since 2004 and won his natural pro card in 2012.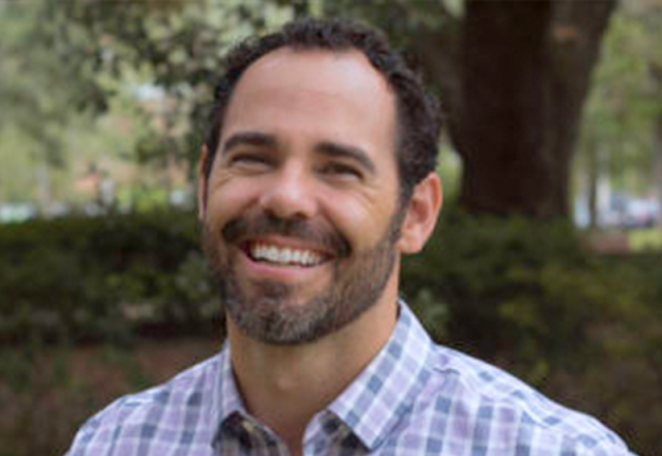 Dr Mike Ormsbee on "Pre-sleep carbs and proteins, metabolic effects and body composition implications."
Michael Ormsbee, PhD, FACSM, FISSN, CSCS is an Associate Professor and Associate Director of the Florida State University Institute of Sports Sciences & Medicine. His group's research interests are in nighttime pre-sleep feeding strategies to optimize metabolism, recovery from exercise, body composition, performance and health.
He has also investigated various sports supplements and their effects. Dr. Ormsbee regularly publishes in the top exercise and sports nutrition journals.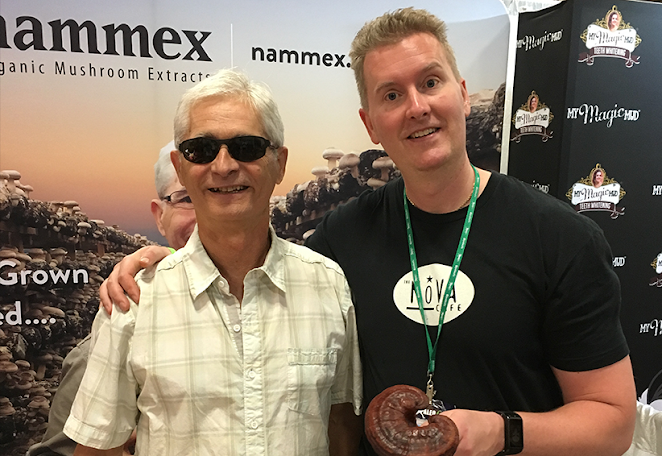 Jeff Chilton on "Medicinal Mushrooms – Under Appreciated Micronutrient Powerhouse."
Jeff Chilton is a wealth of information about medicinal mushrooms. He has been working with mushrooms for over 4 decades of his life –many years before they were hip and cool. He has worked to improve testing of mushrooms in supplemental form and educates physicians, trainers, and every day consumers from all around the world about the benefits of mushrooms.
He is the founder of Nammex that has pioneered the development and manufacture of mushroom extracts for the health and wellness industry. Nammex specializes in mushroom products and is the premier supplier of organically certified mushroom extracts.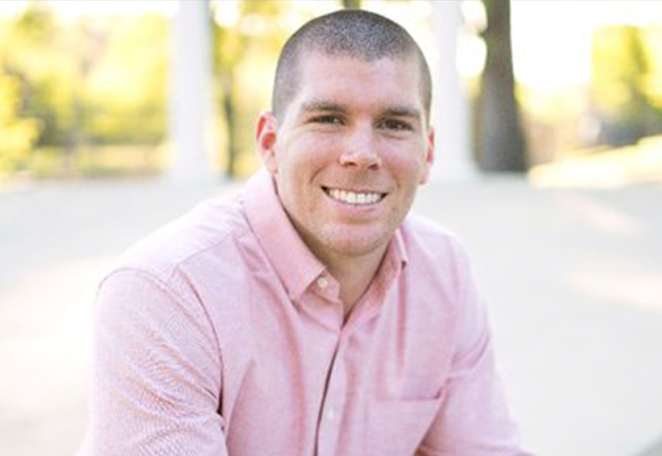 Dr Hunter Waldman " The Interactions of Insulin, Glucose, and Exercise"
Hunter Waldman, PhD, CSCS, is a faculty member at Mississippi State University and has conducted some amazing studies regarding how your body uses specific fuels (fats, carbs ketones) under exercise and other stressors.
He has also investigated dietary and supplement interventions in relation to mitigating metabolic diseases, improving physiological and cognitive performance, and reducing oxidative stress/inflammation.
FAQ'S
Where can I find more information about the Flex Diet?
Is This Program Right For Me?
This program will benefit anyone who wants to improve their understanding and real-world application of nutrition strategies and skills. It's especially useful for coaches, gym owners, and anyone who wants to add an additional stream of income to their fitness business. This program works well for individuals who would like a super solid understanding of metabolic flexibility so they can become their own coach.
How Much Does The Program Cost?
You pay a onetime fee of $497 USD for the Flex Diet Certification Course. This price includes all the components listed above. It also gets you online lifespan access to the course assets and any other additions that we may add later on.
Is There A Refund Policy?
If you're not satisfied with the course after 30 days, you can email us to request a full refund. Coaches who follow along with the program, go through all the materials and actively take part in their learning experience are delighted with the course, and more successful in growing their business.
How Long Do I Have To Complete the Program And Get Certified?
You can take as much time as you need to complete all you need to and successfully pass the quizzes after every module. There's absolutely no fixed schedule, time limit or deadline on coursework completion. We do, however, suggest you establish a consistent weekly schedule of 2-4 hours for watching the lesson videos and completing the materials.
What If I Have Questions Or Need Support?
Once enrolled, you'll receive information from us on how best to contact us via email for questions about the coursework, or our technical support team for any system (online access or performance) issues.
Can I see a breakdown of the time it will take to complete the course?
You bet!
Outline of hours  (Hour total = 29 hr 8 mins 38 sec)
Intervention 1. Protein (hour total = 3 hr 49 mins 42 sec)
Module 1.1 Big Picture: Overview [50:54]
Module 1.2 Technical:  Dietary Protein [43:48]
Module 1.3 – 5 Action Items for Protein [26:16]
Module 1.4 Expert Interview 1: Dr. Stu Phillips – [54:01] "Dietary Protein Amounts, Possible Harm, Types and More"
1.5 Expert Interview 2: Dr. Jose Antonio [54:34] "Protein Overfeeding – Can You Get Fat from Too Much Protein"
Intervention 2. Intermittent Fasting (hour total = 3 hr 13 mins 42 sec)
Module 2.1 Big Picture: MetFlex and Fat as Fuel [44:09]
Module 2.2: Technical: Intermittent Fasting [1:04:14]
Module 2.3: 5 Action Items for Intermittent Fasting [30:08]
Module 2.4 Expert Interview: Dr. Hunter Waldman " The Interaction of Insulin, Glucose & Exercise" [55:11]
Intervention 3.  Micronutrition (hour total = 2 hr 53 mins 15 sec)
Module 3.1: Big Picture: Met Flex Details [41:02]
Module 3.2: Technical: Micronutrition [25:22]
Module 3.3 – 5 Action Items for Micro Nutrition [34:41]
Module 3.4 Expert Interview:  Jeff Chilton "Medicinal Mushrooms – Under Appreciated Micronutrient Powerhouse" [1:13:10]
Intervention 4. Non-Exercise Activity Thermogenesis (NEAT) (hour total = 2 hr 18 mins 17 sec)
Module 4.1 Big Picture: Met Flex & Matching Macros [36:12]
Module 4.2 Technical: NEAT [38:37]
Module 4.3 5 Action Items for NEAT [17:23]
Module 4.4 Expert Interview:  Dr. Peter Fischen "The Role of Calories, Extreme Diets and What You Can Learn from Physique Competitors – even if you are not one" [46:05]
Intervention 5. Exercise (hour total = 3 hr 1 min 23 sec)
Module 5.1 Big Picture: Leverage & Flexible Dieting [48:51]
Module 5.2 Technical: Exercise [53:01]
Module 5.3 – 5 Action Items for Exercise [27:51]
Module 5.4 Expert Interview: Dr. Mike Ormsbee "Pre-sleep Carbs & Proteins, Metabolic effects & Body Composition Implications?  [51:40]
Intervention 6. Dietary Fat / Keto (hour total = 7 hr 19 mins 57 sec)
Module 6.1 Big Picture: Mis-Matching Macros Concept [42:41]
Module 6.2 Technical: Dietary Fat & Keto [57:43]
Module 6.3 – 5 Action Items on Fat / Keto [15:48]
Module 6.4 Expert Interview: Dr. Eric Helms "All about Flexible Dieting" [57:40]
Module 6.5 Bonus Gift from Stronger Experts 2:08:14 + 2:17:51
Intervention 7. Carbohydrates (hour total = 3 hr 36 mins 11 sec)
Module 7.1 Big Picture: Met Flex & Carbs [52:41]
Module 7.2 Technical:  Carbohydrates: Fuel & Food [1:20:11]
Module 7.3 – 5 Action Items for Carbs [23:58]
Module 7.4 Expert Interview: Dr  Stephan J. Guyenet "The Neuro Mechanisms of Hunger" [59:21]
Intervention 8. Sleep (hour total = 2 hr 56 mins 11 sec)
Module 8.1 Sleep: Big Picture: Met Flex Review & Wrap Up [48:48]
Module 8.2 Technical: Sleep [57:48]
Module 8.3 – 5 Action Items for Sleep [24:08]
Module 8.4 Expert Interview:  Dr. Dan Pardi "Sleep, Movement & More" [45:27]